Nicolas Sauret
Edit lead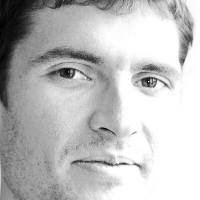 Nicolas is a Ph.D candidate at University of Montréal and the University Paris X. His research focuses on the concept of "editorialization" and the impact of digital notational apparatuses on the production and dissemination of knowledge.
His Ph.D research relates to his work at the Institut de recherche et d'innovation du Centre Pompidou (IRI) as a research engineer and project manager (2009-2016). Since 2011, at IRI and now at the Canada Research Chair on Digital Textualities, he co-organizes the international seminar series Écritures numériques et éditorialisation, in collaboration with the journal Sens public and the DICEN-IDF lab.
Nicolas previously worked as a documentary filmmaker and video producer in Laos and Hong Kong for six years, prior to co-founding the production company Inflammable Productions in Paris, which is dedicated to new media and new forms of storytelling. His work as a film director has been shown in several exhibitions and festivals.